Laying the floor is certainly not the last job to be done on a building. It's followed by the final painting, assembling the furniture, positioning the accessories and installing the lighting. And then there's the final cleaning, moving in with boxes and containers, unpacking and organising possessions. Unfortunately, for smoother surfaces like parquet or polished flooring, it's all too easy to scratch them, and this is disastrous.
The solution comes from a manufacturer on the other side of the Alps.
The Swiss company Landolt presents Floorliner™ vapor, a non-woven fabric and the result of extensive research. Let's look at its composition:

On the surface, a technically advanced film, waterproof yet breathable, ensures hygiene in the floor by preventing the build-up of moisture and allowing the evaporation of any residual solvents from varnishing or protective treatments for natural stone. The core consists of a high-density fibre, an essential defence against shocks, obviously provided they're not too violent.
Sadly, the long-standing problem of protective fabrics has always been that they move. So, Landolt have patented Opticoat, a long-lasting anti-slip adhesive which holds the Floorliner firmly in place, but then is extremely easy to remove and leaves no residue
Floorliner™ vapor is a nonwoven with a vapor-transmitting PE sheet as a liquid barrier. It is designed to cover and protect freshly laid floors and enables rising moisture and solvents to evaporate. As with all products of the Floorliner™ family, a slip-resistant Opticoat™ adhesive coating guarantees an ideal grip and safe working conditions.  Floorliner™ vapor is the ideal protection for your newly laid floors and enables you to carry on working without risk or hazard.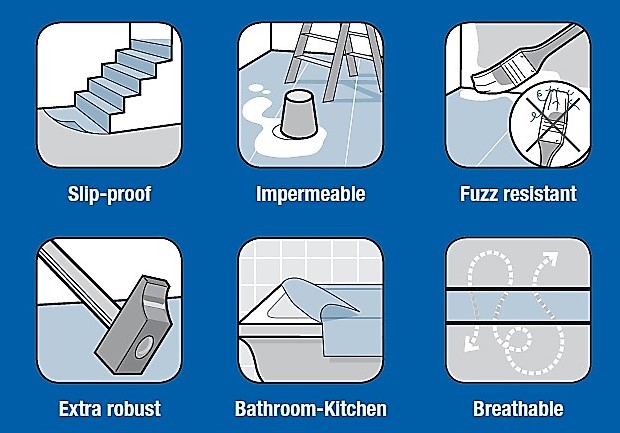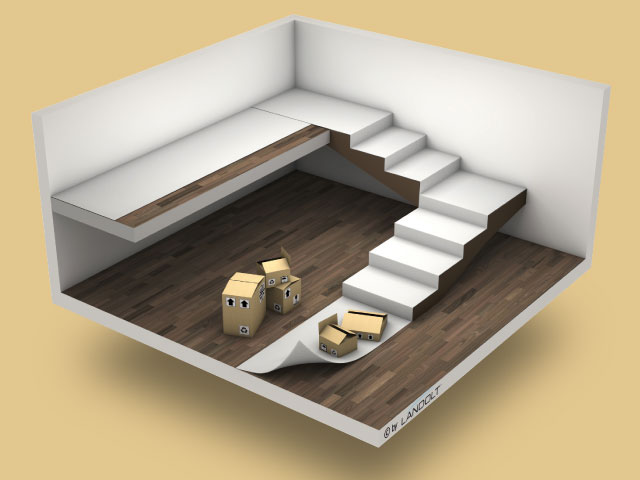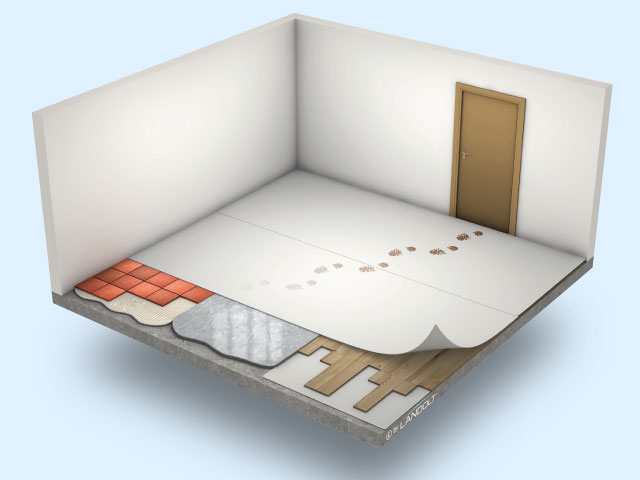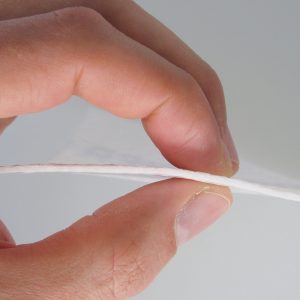 This great product, easy to use and high-performance, is just 1.5 mm thick and essential to protect your purchase and keep it in pristine condition until the work is completed.
Contact us on 02-36630460 or visit our showroom at Via Maestri Campionesi, 20 – Milan. We'll be happy to show you our products and give you any advice you need.